Products -> FOOD PROCESSING MACHINES -> Macchine sottovuoto a campana carrellate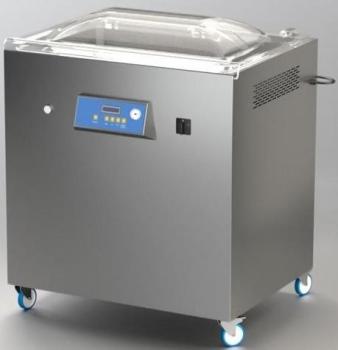 Our floor standing and caster-wheeled vacuum chamber machines are conceived for high-volume commercial and food service distribution. They allow to package any kind of food (meat, cold cuts, cheese, etc…) into bags or trays, inside or outside the vacuum chamber. S/steel construction, 4 wheels (2 equipped with brakes), 10 programs + 10 soft vacuum programs as standard, automatic start, emergency stop and pump self-cleaning program.
Optional: gas set up (modified atmosphere), jars vacuum tube, second sealing bar (for mod.SV530CAR), third sealing bar (for mod.SV660CAR, SV670CAR, SV960CAR) liquids vacuum, tray vacuum and printer kit.