Products -> FOOD PROCESSING MACHINES ->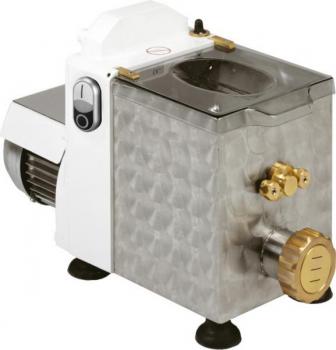 Ideal to mix and mould pasta in different shapes, recommended for restaurants and pasta industries. Scratchproof paint coated structure, s/steel basin and kneader, brass/bronze alloy blade, basin lid safety microswitch, electronic pasta cutter, expulsion area cooling on mod. PF4 and PF8.
Options: brass/bronze alloy mould, electronic pasta cutter on mod. PF 2,5.