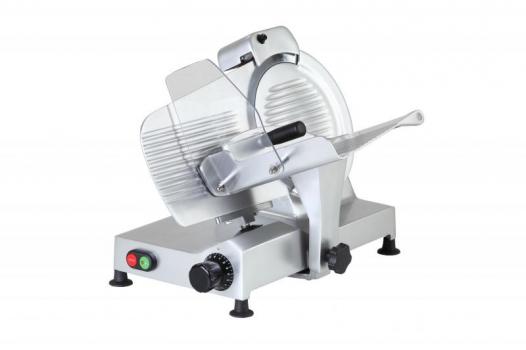 Designed to fit in small spaces. Anodized cast aluminium alloy. Classic design. Belt-driven quiet induction motor, forged and hardened steel blade, carriage running on self-lubricating bushes, aluminium feed plate equipped with special sliding grooves to reduce friction. Cast-in sharpener assembly.
DOMESTIC CE VERSION: blade guard with border, blade guard plate micro switch and Plexiglas hand guard.
EXPORT VERSION : blade guard with border.